About Me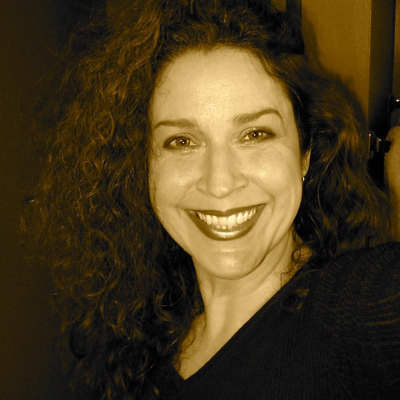 It is my desire to not just put together a pretty collection of flowers, but to do more!!
It is my goal to capture and convey the very heart of a place, or the spirit of joyful nostalgia of a childhood favorite movie, show, or character.
In my pieces I hope you can see that, and know that you are not only buying a wreath, but a piece of my heart, as well as a piece of art.
~Anne Tierney, the Irish Girl
When messaging me regarding any particular wreath, please include

title of wreath

in your message.
**I ship ALL ready to ship wreaths listed in the shop within 24 hours of payment–this does NOT apply to MADE TO ORDER Custom Wreath orders.**

I ship USPS *ONLY*
ABOUT CUSTOM ORDERS:
FIRST AND FOREMOST:
#1] I will NOT copy nor duplicate someone else's design, so please don't ask. Not only is there is no honor in stealing, but any creation made in another artist's style does not come naturally to ME, and my heart is not in recreating even "my" version of them. Please, contact the ORIGINAL artist to request a copy of their work.
With that being said: ALL wreaths shown on this website are MY own original creation and I am happy to re-make a VERY, very similar copy, but keep in mind that handmade items can NOT be made into exactly identical copies– I aim to make every wreath I create BETTER than what has come before. **Availability for item recreation depends entirely on whether the supplies originally used are still attainable.**
I will always send photos for your final approval before I ship- so PLEASE be sure to check the email address used when placing your order.
#2] I require FULL payment for custom wreaths *up front* BEFORE I start buying supplies, with a 100% guarantee that I will work on your wreath until you love, love, LOVE it, before mailing it out to you. Check my feedback, and know you can trust me on this. You WILL love it.**
#3] I will give you a quote before starting based on what you tell me you are looking for, and I WILL NOT go higher than the agreed upon price.
I will keep you up to date on different ideas I have for your wreath and items I've found that I think you will like BEFORE I order them, to make CERTAIN your wreath turns out EXACTLY as your heart desires.
**Please allow 3-4 weeks for custom wreaths to be made. *Processing time varies depending on how quickly special themed supplies can be located and acquired.
***If supplies are easily attained, or I already have them on hand, I can complete your wreath and get it out to you within 1 week of when it's ordered.***
Once I get an idea in my head, I like to run with it and tend to obsess over details and ideas for wreaths until I get them finished, so I don't dilly dally around about getting them put together and into your hands.
******************
**HERE IS WHAT MY CUSTOMERS ARE SAYING:***

*I will say, last night I just couldn't sleep, so I spent almost two hours looking at pages of wreaths on Etsy (I tend to keep up with Ebay regularly but not Etsy) and by far yours are the most artistic and thought provoking. I know most people would think I'm crazy for describing wreaths that way…but I want my wreaths to "say something" not just be a color combo of pretty flowers that I slap up on my doors. That's what I love about yours…you make people want to be Scottish, Native American, nature lovers, etc….
**Anne, you design wreaths like a canvas- beautiful & speaks to the heart**
*Hi Anne, I can't even believe I took time to think about this wreath! It is absolutely everything I wanted and so breathtaking beautiful! The colors are even richer and deeper in person which was even more of a pleasant surprise! Thank you, thank you, thank you!!!!! You truly are so very, very talented! Have a wonderful evening! Until wreath #6…….
Deanna
*Your wreaths are astounding. If I had to choose one word to describe them, it would be evocative. Indeed, they evoke the sight and sound of beautiful, far away places like Ireland, Scotland, and Scandinavia. As word gets around, don't be surprised if you start getting offers to exhibit your work! ~Joey
*Wow! This wreath is so beautiful and without any doubt one of the best I have ever owned. The wreath arrived and was very well packaged to prevent damage. I would highly recommend this company and buy again in the future. Thank-you so much.
Chuck D.
*I'm a huge fan of Irish Girls Wreath for obvious reasons but also because her wreaths never stop amazing/moving me, regardless of how long I have owned them. That's when you know the artwork you buy and hang on your walls is the perfect art for you and Anne is definitely an artist! 😀 And this is on top of the friendly, personable, reliable customer service.~Carol
*Received my Tuscan wreath today! The colors are wonderful and the workmanship is excellent. I love my wreaths! Thanks so much to an outstanding artist!
I loved my wreath so much that I ordered one for my parents! Both wreaths are truly exquisite!!!
~Liz
*THANKS so much for the coolest wreath ever!! The beautiful bright colors and attention to details are second to none. This wreath is covered/packed full of beautiful ornaments, ribbons, and bows and it just screams Merry Christmas…even the ups driver (who I would presume sees 100 upon 100s of wreaths) said "coolest wreath I've seen all season!" It was delivered so quickly by the shop owner who also communicated with me giving me info that would help me track the package AND she even upgraded the package service out of her own pocket!!! I honestly will purchase wreaths only from no one else…I found her just in time to add that special touch to my door that no else has!!! Thanks again for the gorgeous wreath and a great big MERRY CHRISTMAS to you and yours from Pittsburgh PA!!!
*Hi Anne,
The wreath arrived last Saturday, but I immediately went out of town so this is the first opportunity I've had to thank you for the incredible work you've done.
The wreath is more than I could've hoped for. I think you must've really outdone yourself with this one.
Thank you so much for making my Christmas a Merry one indeed.
~Rudy
*This is a huge, fantastic wreath. The details are so well done. The personal customer service and careful shipping was thoughtful and personalized. The best transaction ever!
*The most awesome wreath ever!! Extremely detailed with beautiful embellishments and ornaments. Fascinating lights too! This seller is the best – and definitely goes the extra mile to make the customer happy. The wreath was packed with utmost care, ensuring it arrived quickly and in pristine condition. I'm most appreciative for being the lucky owner of this fabulous wreath!! ~Becki
***************


Have some Feedback of your own? Please email me:

anne@irishgirlswreaths.com
Thank you so very much to my amazing customers for taking the time to let me know about your wreath buying experience with Irish Girl's Wreaths. ~Anne